We have discovered scammers are sending text messages with a phoney "VISA-Card-temporarily-locked" message. You should not respond. Delete the text.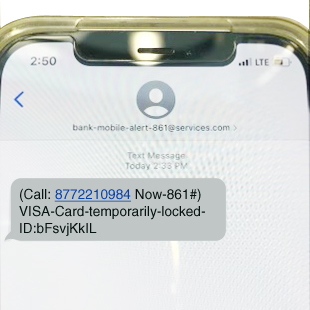 TCCU will ONLY contact you via text messaging with a question about a specific charge to your VISA. Our message will include the location your card was used and ask if you approve the charge.
TCCU will NEVER ask for your VISA card number!
If you have questions or concerns about fraud, contact TCCU at 313-291-3300.